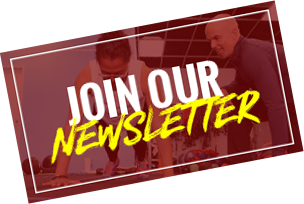 NEVER MISS AN UPDATE!
Join our newsletter to get the best recipes, workout tips, and tricks to keep you fit!
SUCCEED AND
CHANGE YOUR LIFE
Chris and Wendy started Custom Body Fitness to help people grow healthier and stronger through science and data – not the latest fads. They are blessed with two amazing children and teach them the value of health. They're committed to their clients' health, so they can incorporate it into their lives and family values.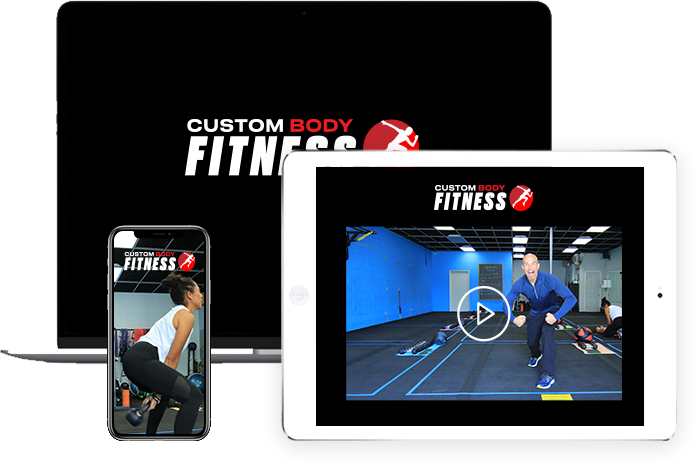 90 DAY MIND-BODY
TRANSFORMATION
The problem with most exercise programs is they only focus on one thing – doing exercises. Exercise is important of course, but you need to think differently about your eating and fitness.
The 90 Day Mind-Body Transformation uses your personal data and scientific methods to teach you to change your relationship food, exercise, and yourself.
That's why it's so effective! We assess many different factors such as past exercise and nutrition experience, knowledge, personal schedule, and starting physical condition for a total mind and body makeover.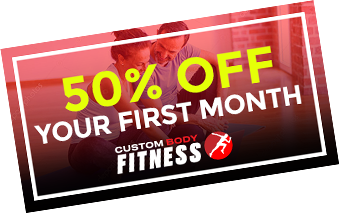 GET 50% OFF YOUR FIRST MONTH AFTER


AN INITIAL IN-DEPTH CONSULTATION

You'll Be SO Happy You Did This! 
Be healthy and in control of your lifestyle
Have energy and confidence with stronger, leaner body
Improve your mind and spirit through fitness
Learn a "common-sense" approach to nutrition and exercise
Learn lasting skills to be disciplined and committed to your results
CUSTOM TRAINING

Your personalized fitness journey begins here. You'll receive a custom plan designed for your needs!
PERSONAL ENGAGEMENT

Build a relationship of accountability. Engage with your coach anytime through our app.
MANAGE NUTRITION

Done-for-you meal plans to keep you energized. Track your macros at a glance.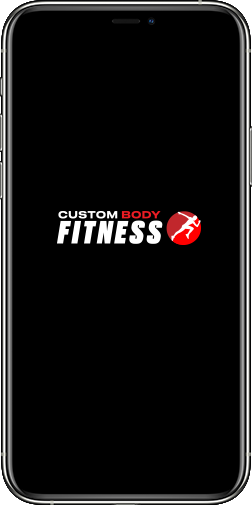 TRACK YOUR PROGRESS

View your fitness targets, weight loss, and track your personal best
SYNC YOUR TECH

Sync your favorite wearable, like Apple Watch or FitBit for real time fitness tracking
CHOOSE YOUR PLATFORM

Enjoy the convenience of taking your trainer with you! Our app works on just about any Apple or Android device.
Whomever said you can't get a great workout in 30 mins, has NOT attended CBB! Great atmosphere, workouts are for all fitness levels, and you have fun in a twisted "I almost died, but I liked it" kind of way lol. Chris, the head trainer, loves his job and you can tell by his passion. 5 months in and I feel I've made the best investment by me for me.

Brandi Powell

Teresa and Brandi

I love Custom Body Bootcamp and it's trainers. I never thought 30 mins was enough but I find that those 30 min are intense and full of energy. Love the encouragement that I get from the other members. It feels like a community that all have the same ultimate goal, to get fit and healthy

Lucy Morales

Trainers are amazing! They care about each and every client and push you to be your best, while showing you proper technique. Chris is committed to improving the lives of people in the community by teaching nutrition first with a kick-ass 30 minute workout. I'm down 35 pounds in 5 months and have never felt this good!

Sharon Hambrick McCreight

lucy and Sharon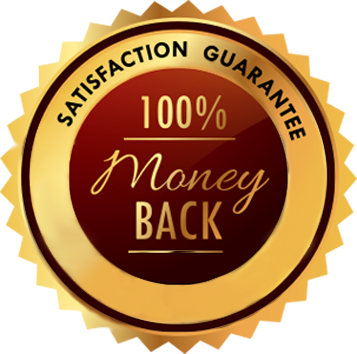 We Promise That You Will Succeed When You Follow Your Meal Plan And Workout Plan That You Develop With Your Accountability Coach.
We know that our methods will work for anyone, so every program comes with a risk-free 30-day money-back guarantee.