WHAT IS THE WORX:
At the WorX we are all about YOU! Instead of focusing on machines, we focus on YOU and we encourage you to DO YOU! What matters to you, matters to us. We get to know WHY and HOW your life is going to change and we never give up on you. We deliver life-changing fitness experiences through classes and programs that EMPOWER. We help you do things you never thought you could. We help restore your energy and vitality. We relight that FIRE within you!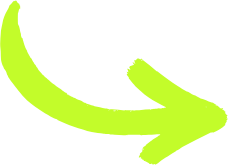 A MESSAGE FROM OWNER AND FOUNDER COACH MAIA:
I'm your biggest fan! I know what's it's like to want to improve your health, but you have no idea where to start! I wandered around from different diets and different workouts. And I saw no results!  Fitness became intimidating to me and my self-confidence was taking a hit…  I paid one gym for 5 years, and I probably went 20 times. I needed someone to guide me, and a team to set me up to WIN!
So here's what I did: I became a personal trainer and educated myself on the right ways to get strong and healthy. I started one WorXout at a time with a group of friends, and began getting my life back.
I fell in LOVE with helping people just like YOU and ME. I created The WorX for YOU so we can OVERCOME together. The WorX is an easy to follow program that you can do from anywhere: at home, in the park, or at your own gym. You can do it anytime, too. It combines fun calorie killing workouts with a super simple meal plan, and 1-on-1 coaching – because everyone deserves personal attention.
As Rocky said, "the world ain't always sunshine and rainbows". Since creating the WorX, I have had 3 babies, hernia surgery, a hip replacement, AND off-and-on battles with depression and anxiety. But my fight for MYSELF and my fight for you, continues!  There's hope in TEAMWORX.
MEET THE TEAM
"It always seems impossible
until it's done"
YUKIE FOREMAN
"I met Maia right after me and my family moved from japan! Tried her workout, and I fall love with it!! And stay with her since that time!! Almost 10years!!!"
"It's not about having time. It's about making time."
CELINA CHAVEZ
"Working out is my part time job, but full time passion! I love pushing people past their limits and helping them to build strength both physically and mentally."
"She began noticing other women going through the same issues she had faced and became determined to help others."
LUWAM TESFAYE
Luwam is a NASM certified personal trainer by day and a lifestyle blogger by night, who left her full-time Government career in 2019 to follow her dreams and join the health and wellness industry. Her love for fitness and healthy living started after the birth of her children, where she went from gaining excessive weight through pregnancy, feeling lost and insecure, to losing all the weight and building herself back up slowly through self-love and self-care. It's during those years that she began noticing other women going through the same issues she had faced and became determined to help others.
BEGIN YOUR TRANSFORMATION JOURNEY TODAY
SUCCESS STORIES
What Our worx Clients Say
Healthy At Home
Are you working out consistently and not getting the results you want?
Or are you just getting back into your fitness routine after a break? No matter what your reasoning is, 
Find out the benefits of our Healthy at Home program:
Live At-home Workouts via Zoom

Meal Plan, Grocery Checklist, and Recipes
Accountability Coaching

24/7 Online Community & MORE!